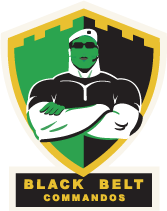 The inception of the Black Belt Commandos Security Systems Pvt. Ltd. was in the year 1997. It was founded with the sole aim of achieving excellence in the field of security. We are now one of the leading Security Agencies in South India. Operating in Bangalore, Goa, Hyderbad, Chennai, Cochin, Manipal, Mysore, Tumkur, Dharwad and Vishakapatnam, we have been honoured by our clients for the disciplined, well trained personnel and professionalism at work. The key words that define our service are integrity, loyalty, punctuality and dependability.
&nbspVISION
Through integrity and hard work, we look forward to be your one trusted source for security solutions. Our innovative methods and integrated solutions help protect your most valuable assets through boundaryless quality and limitless service. Our professional excellence and pioneering approach help us meet the rapidly changing and varied operating environments.
&nbspMISSION
With well planned strategies, procedures put in place, motivation, training and bolstered response we take on the challenges of providing security cover to our distinguished customers in the present vulnerable scenario with the firm belief that "Nothing is impossible"